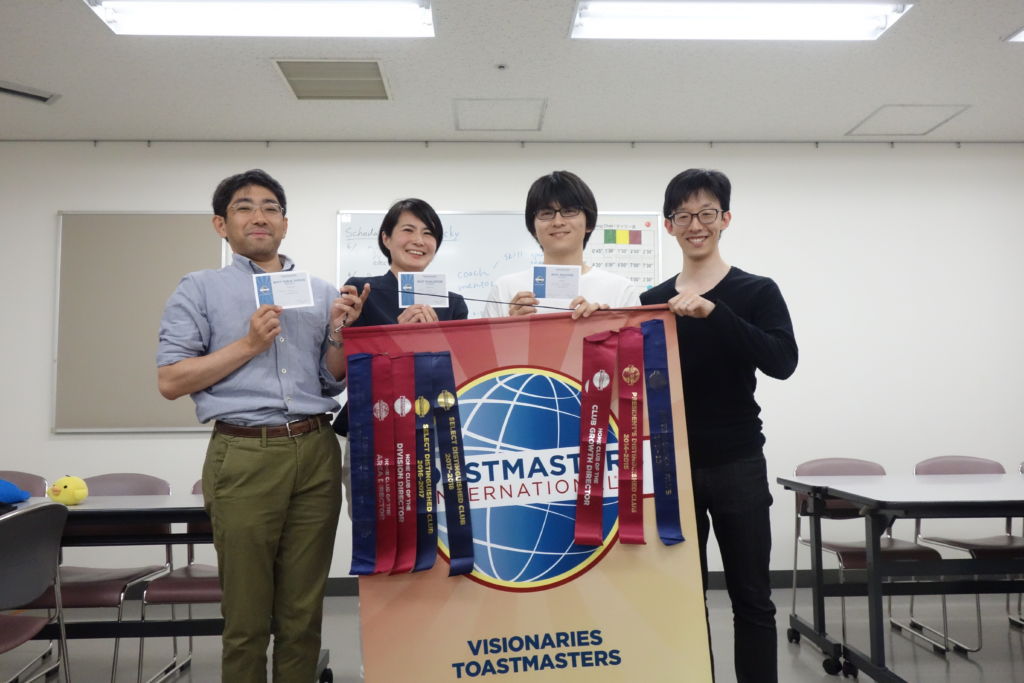 Minutes
Tonight we were supposed to have a presentation by a Toastmaster from another club who had set up an in-house club within a multinational company. Unfortunately she could not make it anymore so we quickly had to come up with additional things to fill the agenda.
First of all, during the opening session our president conducted an activity to learn about TMC's mentorship program. We actually did not know the difference between mentoring and coaching well so the president wanted to share that with members.
Tonight's TMoE was SS who conducted the meeting smoothly. Kudos to him as he had to be quick in preparing for the meeting as there was only one week interval. He did a flawless job, though.
Table topics master was YH. She asked many questions about Taiwan.  Our knowledge about the island is probably skewed since most of us are only interested in certain things but to share it with you, everybody knows Taiwan is friendly to Japan and has great food.
There were 3 speeches tonight. The first one was an icebreaker by SK. He told us where he is from, what he studied at university etc. YS gave a speech about mentoring and coaching. Then VPE YT also gave one. He had given one last week but since there was a vacancy in the program he volunteered to prepare a speech really quickly. That's the TMC spirit of service! Thank you.
Best table topics went to HS who talked about this year's resolution. Best evaluator was MS and the best speaker was YT.