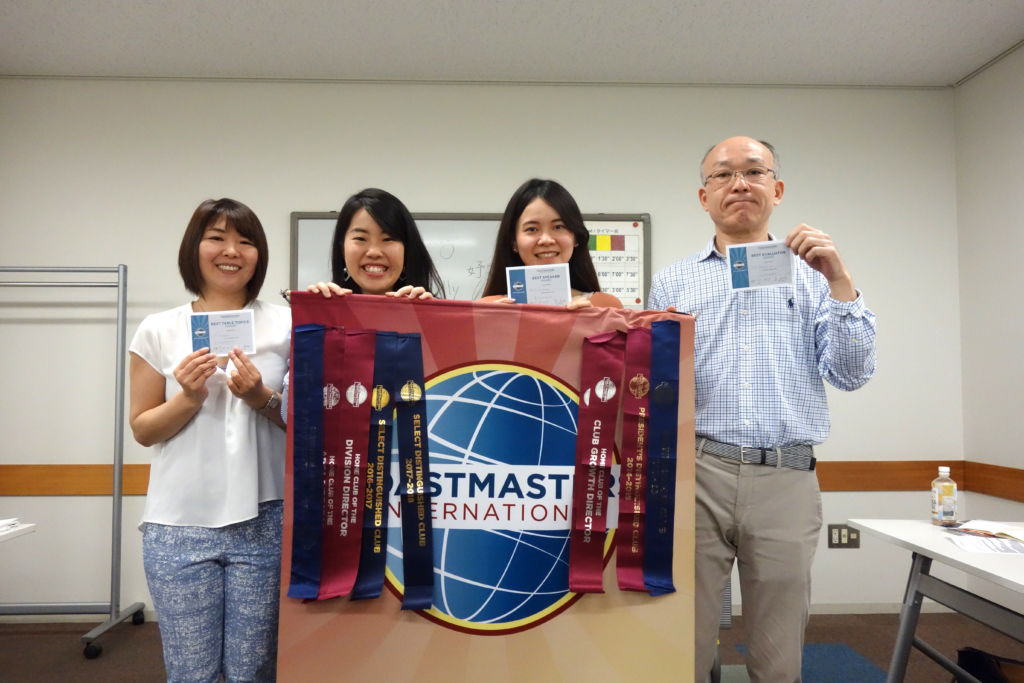 Minutes
We had our final meeting in Heisei! I hope everybody had a good time.
At first our president introduced the list of 100 people who were considered most influential by the TIME magazine. If you want to know more about them, please check the following link out;
http://time.com/collection/100-most-influential-people-2019/
TMoE was MU who was a first timer who did a wonderful facilitation. She made nice comments after each speaker.
Table topics master was EI. Not only did she ask questions she also shared some events which took place during the course of Heisei such as the introduction of consumption tax, Hanshin earthquake etc. It was great to remember the past 30 years or so.
Then there were 3 speakers. YH talked about what brought her to Toastmasters. We are looking forward to getting to know you even better! EW shared her thoughts on the prospect to live until 100 years old. We should also contemplate the same question every now and then.. and we suppose almost us agree with her. Seems health, money and people are essential to live so long happily. YU gave us a perspective…, assuming almost us like routine and tend not to want start something new.
Best table topics speaker: HK
Best evaluator: SK
Best speaker: YU
Congratulations!