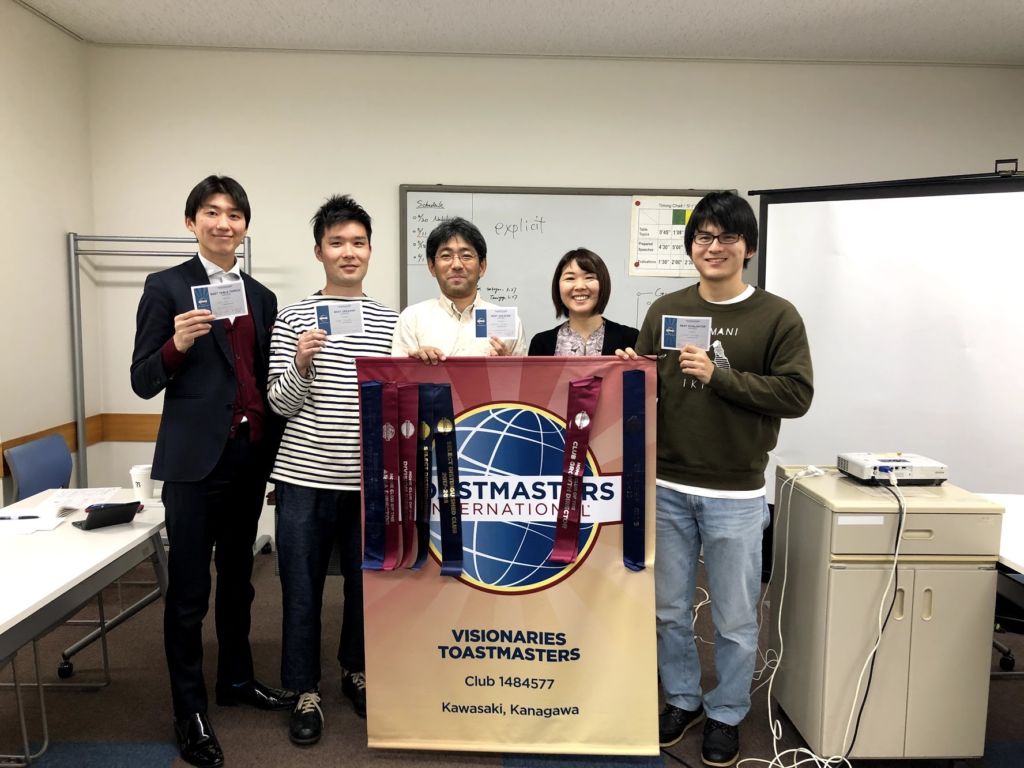 Minutes
A new fiscal/academic year started in Japan and many of us had a fresh start, too.
Some members left the club because of changes in their personal lives but for the first time in about a year KT visited our club. He just missed a payment but will be reinstated as a member very soon. We also welcomed a new member, HW who we are sure will give many great speeches going forward.
Our president wanted to pay respect to a very old activity of VTMC called good and new so decided to do it for the first time in a long while. It is a session where all members introduce something good that happened to them over the past 24 hours.
TMoE was KH and she also did an exercise. First we tried speaking as loudly as possible saying 'ah~'. Then she introduced some tongue twisters.
Topicsmaster was YU who was well prepared with a lot of topics. They were all seasonal related to spring and hanami.
There were two speeches. The first speech was by HS who introduced a very famous book by Ruth Benedict on Japanese culture. Many people would have heard about this book but probably have not read it so it was good that he shared the gist of the story with us. The second speech was KK's. He told us how he always turns difficulties into interesting challenges.